Savannah Home Shopping Without The Fear Of Committment
"Not once did he say 'I can not'. He was always available and he was quick to help."
Andy and Eli C.
Savannah, Georgia
Buyer's remorse is a common emotion felt by homebuyers, but with the right agent on your side you can minimize the uncertainty of whether or not you have made the right decision when choosing a home. When negotiating a deal with the seller, I always recommend that my buyers ask for what is known as a "Due Diligence Period". This allows a buyer to place a home under contract while giving them the option to walk away for any reason whatsoever within the due diligence period, usually 7-14 days from the binding agreement date. Not happy with the inspections? You can walk away! Need time to get to Savannah and see the house in person? You can walk away if you're not happy! Having a bad hair day? You can walk away, although your hair is still likely to be a hot mess! Andy & Eli took advantage of their due diligence period when another home on Savannah's Southside hit the market that better suited their needs. Without this option they would have either lost their deposit on the first home, or felt a sense of regret for years to come. If you have been hesitant to move forward on a home in Savannah, hopefully this information will allow you to move forward with confidence! Call me today at 912-224-8913, or visit my website, www.YourHomeinSavannah.com and let's get started!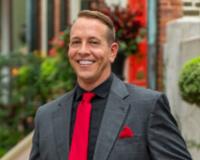 Author:
Trey Swain
Phone:
912-224-8913
Dated:
August 22nd 2014
Views:
209
About Trey: As an agent who has been an expert in this local area for more than a decade, I bring a wealth of kn...